Nashville-based band, Rich Mahan & Tangled Hearts drink heavily from the well that is the Bakersfield Sound. Their West Coast Country, Hard Honky Tonk three-part harmony laden originals and covers are soulful, sometimes humorous, frequently irreverent, and their three-part harmonies always peppered with a health does of twang.
Seasoned like hot chicken, Rich Mahan & Tangled Hearts are influenced by 60's Honky Tonk, 70's Outlaw Country, and deep cuts from early 70's FM radio playlists. Their sound and style is Merle Haggard meets Buck Owens meets Dwight Yoakam, with a dash of Gram Parsons, and a dose of the Grateful Dead. It is fresh, will catch you by surprise and feel familiar at the same time.
Rich Mahan has a delightfully gregarious personality that lights up a stage and engages an audience. An accomplished musician and songwriter, his credentials include co-founding California's infamous surf jam band, Avocado Sundae and alt-country band, Shurman, as well as his highly acclaimed solo release "Blame Bobby Bare," which continues to get radio airplay on SiriusXM Outlaw Country three years after its release. Mahan's impassioned vocals combined with his roosty guitar picking give The Tangled Hearts a sound apart from other Nashville-based acts.
"Rich Mahan is a Roots music Buddha whose songs always make sure the faithful leave with a grin." - The Alternate Root
Mahan proves himself to be a top-notch singer..." - Music News Nashville
Audiences have been known to shake their hips, two-step, line-dance, and drink copious amounts of cold beer to Rich Mahan & Tangled Hearts' get down, good time music throughout Kentucky, Missouri, and Tennessee, including their hometown of Nashville.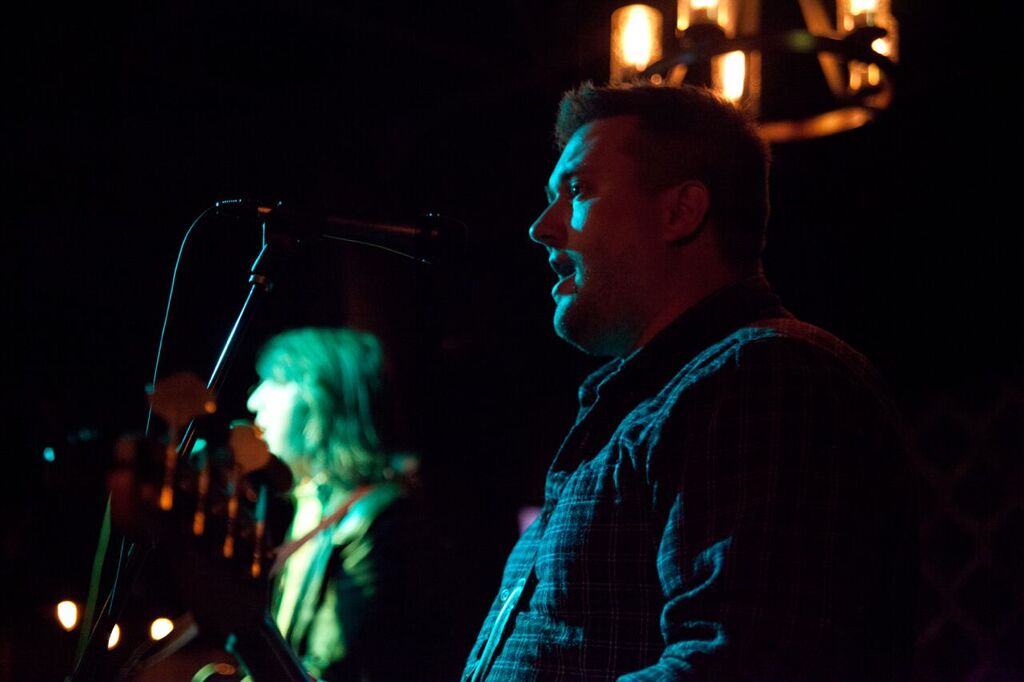 The Tangled Hearts
Rian Greene, acoustic guitar/vocals, infuses his smooth as a rhapsody style into The Tangled Hearts. He was a member of the awarding winning San Diego band, The Hideaways, has recorded two solo albums, and worked with artists from Lucinda Williams to early Beatles collaborator, Tony Sheridan.
Chelvis Childers, bass/vocals, a born musician in a musical family, is the catfish, fried okra and grits good 'ole boy grounding the band on and off stage.
Guest artists, such at PT Gazell, Johnny Paycheck's harmonica player, are frequently featured when Rich Mahan & The Tangled Hearts take to the stage.
The Tangled Hearts Facebook: www.Facebook.com/TheTangledHearts